SokoAdventure version 2.1.0 released - replays and gamepads!
---
Hello puzzle adventurers!
An update of the Sokoban inspired game SokoAdventure was just released and it brings some cool new features:
Full game control with keyboard or gamepad
Ability to view a replay of your level completion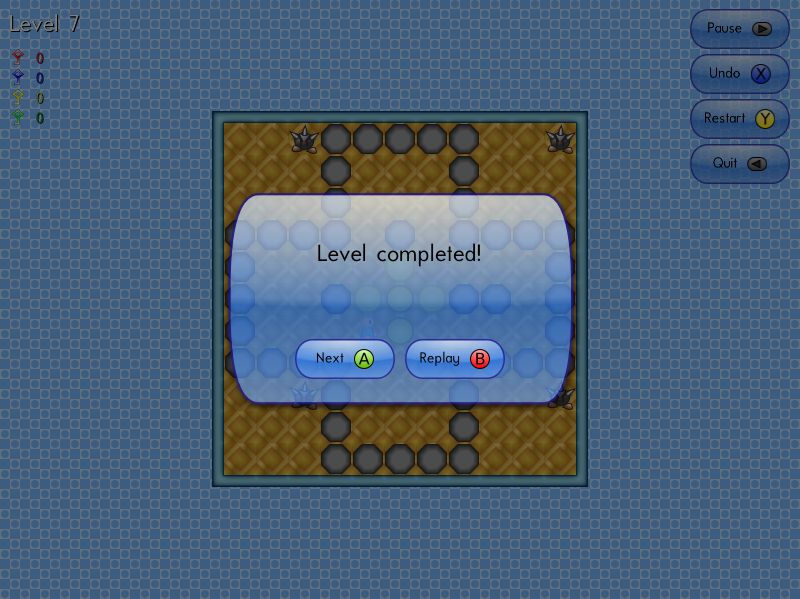 There were also some changes to the levels themselves in order to improve the difficulty progression.
Are you up to the challenge?
Files
sokoadventure-2.1.1.deb
External
Mar 24, 2022
sokoadventure-2.1.1.exe
External
Mar 24, 2022